General Studies Diploma
(Ladies)
This course of study is designed to provide a well-rounded education while strengthening the Biblical perspective of a student who is undecided about her future.
A student must complete the regular application process, apply for this program specifically in the Academic Office, and have specifically required recommendations before entering college in this program. All 32 credits must be taken at Hyles-Anderson College.
The faculty of Hyles-Anderson College combine modern teaching methods with old-fashioned, Biblical truths and fundamental Baptist distinctives to produce well-rounded servant leaders. We believe that an educated and trained Christian servant has the tools to make a positive impact on her community and on her world for the cause of Christ.
While attending the First Baptist Church of Hammond, Indiana, students learn from pulpit preaching, invitations, baptismal services, funerals, weddings, business meetings, and much more. Each student studies the varied, successful ministries of the First Baptist Church and has the opportunity to be involved in these ministries, which include the following:
Church planting
Truck stop ministry
Sunday schools
Choirs
Discipleship
Orchestra
Reformers Unanimous
Deaf ministry
Bus ministry
Blind ministry
Soul-winning visitation
Jail ministry
Spanish work
Rest home ministry
Youth work
Developmentally challenged ministry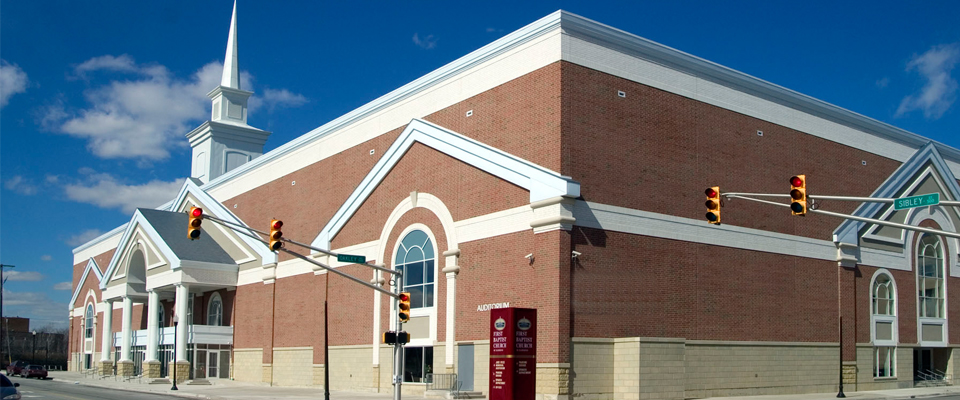 We believe that you don't have to wait until you graduate to be in the ministry; you can be in the ministry while you are training for the ministry. What is taught in the classroom Monday through Friday is made practical on the weekends in the Chicagoland area.
Old Testament Survey
This course is a foundational survey of the Old Testament. The purpose, distinctives, characteristics, and broad outline of each book are presented to give a grasp of the entire Old Testament.
The Book of Romans
A verse-by-verse study with emphasis given to the Apostle Paul's presentation of salvation through faith will increase the student's personal understanding and appreciation for salvation. The student will also mature in his proficiency in propagating the Gospel of Jesus Christ from studying this book.
Personal Evangelism
This course provides an emphasis on the man, methods, message, and means of evangelism, and it includes a careful study of the Spirit-filled life of the soul winner as well as the work.
Discipleship
This course emphasizes the Biblical and practical principles of training believers to become spiritually mature.
Electives (4 credits)
Acts of the Apostles
This course covers the book of Acts with its evangelism and church growth.
Christian Womanhood I
A Bible-based course covering basic concepts and philosophies of women in Christian ministry. Biblical expectations and practical applications of key Scriptures pertaining primarily to women and the ministries in which they are involved are explored and discussed.
New Testament Survey
This foundational survey of the New Testament covers the author, background, and purpose, as well as a broad outline of each book to give a grasp of the entire New Testament. Special emphasis is placed on the beginning, purpose, place, and instructions concerning the New Testament Church.
English
A student will be placed in an English class based on his English scores on the American College Test (ACT).
Prayer
A study of the importance of prayer for the Christian with emphasis placed on the Biblical explanation and practical application of vital lessons.
Christian Womanhood II
A Bible-based course covering advanced concepts and philosophies of women in Christian ministry. Behavior, thought processes, and relational dynamics in both personal and professional venues are highlighted in this course.
Bible electives (2 credits)
Personal Finance
This course, presented with a Biblical view of money and finances, trains students to handle financial matters, including the basics of setting up a family budget, dealing with credit, types of insurance coverage, and bank accounts.
21st-Century Missions
Women of the Bible
A study of various women in the Bible examining their faith, spirituality, strengths, weaknesses, values, qualities, ethics, and ultimate successes and/or failures in God's prescribed role for their lives.