This graduate program is designed for those planning to go to foreign mission fields and offers specialized training in a small classroom or tutorial situation.
Hyles-Anderson College is a premier environment to train for the mission field. With the main college campus strategically placed 30 minutes from one of the largest multi-cultural cities in America, the mission field is practically in our backyard. The Missions Department faculty is composed of experienced educators and veteran missionaries who have served on the mission field themselves and have a sincere burden to train men and women to do the same.
For Hyles-Anderson College students, it's a seamless transition from the classroom to the mission field. The Missions Department at Hyles-Anderson College and Fundamental Baptist Missions International (FBMI) are led by the same veteran missionaries who prepare our students in the classroom and then work side-by-side with them through candidate school, deputation, and on the mission field. Hyles-Anderson College's close connection with FBMI also gives students the opportunity to take mission trips all over the world.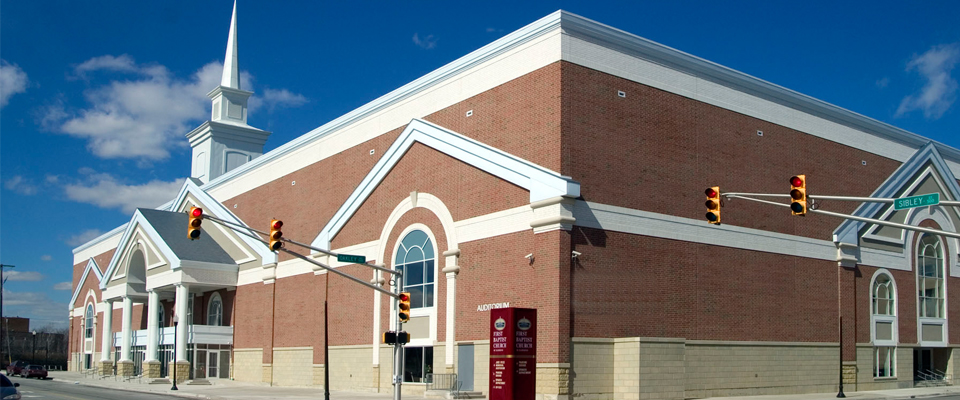 While attending the First Baptist Church of Hammond, Indiana, students learn from pulpit preaching, invitations, baptismal services, funerals, weddings, business meetings, and much more. Each student studies the varied, successful ministries of the First Baptist Church and has the opportunity to be involved in these ministries, which include the following:
Church planting
Truck stop ministry
Sunday schools
Choirs
Discipleship
Orchestra
Reformers Unanimous
Deaf ministry
Bus ministry
Blind ministry
Soul-winning visitation
Jail ministry
Spanish work
Rest home ministry
Youth work
Developmentally challenged ministry
Please note: This course is a graduate program for those who are graduates of Hyles-Anderson College with a major in missions. A student who has a four-year bachelor's degree from a recognized college may take this program but may be required to take preliminary courses, depending on previous education, as arranged by the academic vice president. Sixty-four credits and a B average must be completed to earn this degree. This is a sample program. Each curricula for this program will be tailored to meet individual needs. Past education and experience, as well as intended country of service, will be taken into consideration when planning the program.
Advanced Missions Communications
Biblical Character Traits
Personal character traits are addressed that should be present in a Christian's life. Christian character is the subconscious doing of right. Before one can accomplish this, he must first consciously do right. This class teaches what traits the believer should consciously practice so that he might someday have Christian character.
Mechanical Repair for Missionaries
Missionary Medical Training
Advanced Soul-Winning Methods
The Missionary Family
Discipleship
Construction Principles for the Mission Field
Systematic Theology
A study of the Bible doctrines of Christ, the Holy Spirit, last things, and the Scriptures.
Bible electives
Theology of Finance
This course examines various aspects of finance from a Biblical perspective. Hard work, thriftiness, generosity, and more is covered.
Philosophy of Missions
Biblical language courses (3 credits)
Thesis
Bible electives (3 credits)
Music electives (2 credits)
Missions Project
Biblical language courses (3 credits)
Prayer
A study of the importance of prayer for the Christian with emphasis placed on the Biblical explanation and practical application of vital lessons.
Music electives (2 credits)
Ministry Finance
This course covers basic financial principles, both Biblical and practical, which are necessary for anyone involved in the ministry. Special emphasis is given to correct Biblical thinking concerning finances, caring for both personal and ministry finances, creating budgets, and working with financial professionals.
Bible electives (4 credits)