This course is a graduate-level program in theology. It is a one-year program leading to a Bachelor of Theology degree (Th.B.).
The combination of zeal and knowledge which typifies Hyles-Anderson College has become known across America. This same proven combination is offered on a graduate level at Hyles-Anderson Seminary.
If he has already earned a bachelor's degree, a postgraduate who is interested in further studies at Hyles-Anderson Seminary may contact the Admissions Office for further information.
While attending the First Baptist Church of Hammond, Indiana, students learn from pulpit preaching, invitations, baptismal services, funerals, weddings, business meetings, and much more. Each student studies the varied, successful ministries of the First Baptist Church and has the opportunity to be involved in these ministries, which include the following:
Church planting
Truck stop ministry
Sunday schools
Choirs
Discipleship
Orchestra
Reformers Unanimous
Deaf ministry
Bus ministry
Blind ministry
Soul-winning visitation
Jail ministry
Spanish work
Rest home ministry
Youth work
Developmentally challenged ministry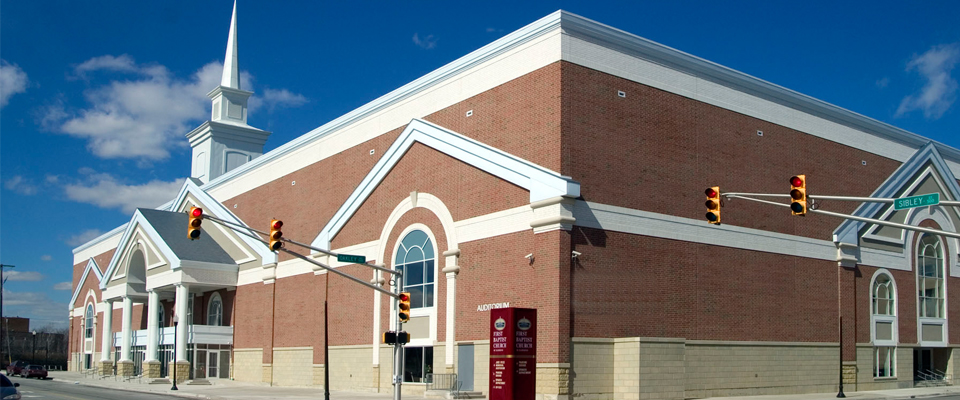 We believe that you don't have to wait until you graduate to be in the ministry; you can be in the ministry while you are training for the ministry. What is taught in the classroom Monday through Friday is made practical on the weekends in the Chicagoland area.
Systematic Theology I
A study of the Bible doctrines of the Trinity, the Church, Heaven, and Hell.
Church and School Finance
Prime emphasis is given to the methods and means used in running the financial affairs of successful churches and schools, including the preparation of the budget and the control of expenditures in order to balance them with the operational budget.
Biblical language courses (3 credits)
Electives (3 credits)
Discipleship
Bible electives (2 credits)
Thesis
Systematic Theology II
A study of the Bible doctrines of salvation, sin, man, angels, and Satan.
Biblical language courses (3 credits)
21st-Century Missions
Electives (3 credits)
Bible electives (5 credits)
Theology of Finance
This course examines various aspects of finance from a Biblical perspective. Hard work, thriftiness, generosity, and more is covered.
A student who has graduated from Hyles-Anderson College with a major in education, media, or music and a student who has graduated from another college may be able to receive this degree by taking course work. In addition to the 34 hours of required courses listed above, the student will be required to complete these courses:
Church Education |
This course teaches church work including Sunday school, promotion, nursery work, bus ministry, deaf work, Spanish work, youth work, rescue mission work, and work with the educable slow. The duties of pastor as administrator are emphasized, including church financing, building design, church planting, and pastoral duties.
Music in the Soul-Winning Church |
A basic course on church music for the preacher, with the pastor and his congregation in mind. Instruction is given regarding music personnel, congregational singing, the pastor and the music program, and the purpose of music.
Personal Evangelism |
An emphasis on the man, methods, message, and means of evangelism. This course is a careful study of the Spirit-filled life of the soul winner as well as the work.
The Bus Ministry |
Personal Finance
This course, presented with a Biblical view of money and finances, trains students to handle financial matters, including the basics of setting up a family budget, dealing with credit, types of insurance coverage, and bank accounts.