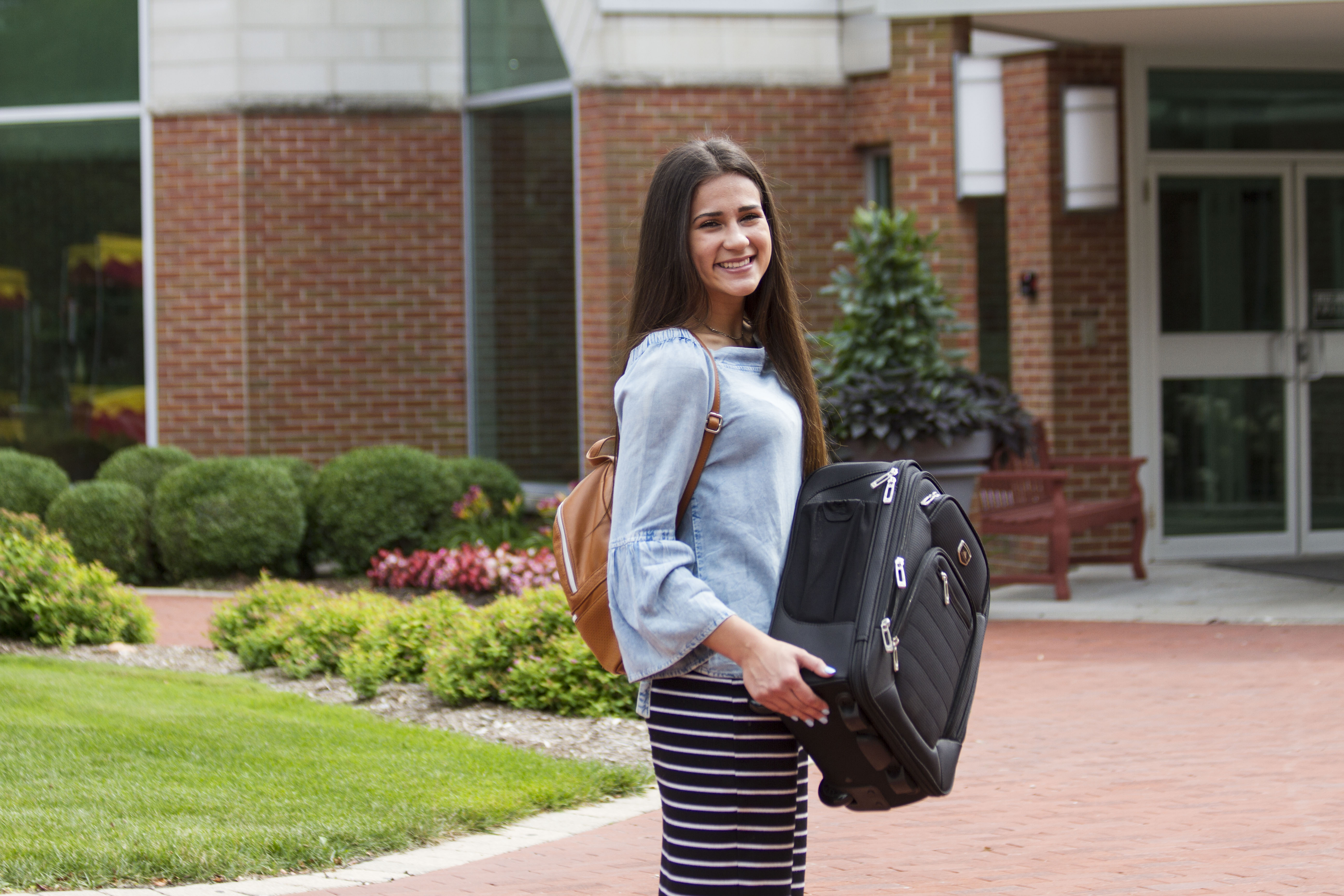 April 8-10, 2020
Cost: $40
We believe that a Bible college education unlocks a Christian's potential to do great things for God.  It is our goal at Hyles-Anderson College to provide you with the tools you need to make a positive impact on your community and on your world for the cause of Christ.
College Days gives you the opportunity to experience life at Hyles-Anderson College before you actually enroll as a student.  You will get to experience residence hall life, eat in the dining hall, attend classes, interact with students, meet teachers, enjoy campus life, and participate in exciting activities.
Spring College Days provides an emphasis on the academic experience we have to offer.  You will attend class alongside our current students and learn from some of the top Christian educators in America.  Come see what classes are like at Hyles-Anderson College. We look forward to partnering with you as you seek God's will for your life.
Registration is held from 2:00 p.m. until 4:00 p.m. in the front entrance of the college. We ask that all College Days delegates arrive at the college no later than 4:00 p.m. on Wednesday.
College Days delegates will be provided accommodations for two nights in our on-campus residence halls.
Updated guidelines:
Delegates will NOT be permitted to move into residence halls before College Days registration at 2:00 p.m. or after 12:00 noon on the following Monday.
Chaperones, parents, or group leaders will NOT be provided accommodations in the residence halls during College Days.
Classes, chapel, church services
Ladies should wear modest tops and knee-length skirts or dresses.
Men should wear a dress shirt with a tie and dress pants.
Activities, free time
Ladies should wear modest tops and knee-length skirts or dresses. Knee-length culottes are permitted for activities.
Men should wear a casual shirt with casual pants. Denim is allowed for activities.
Toiletries (soap, shampoo, towel, toothpaste, etc.)
Bedding (sheet, blanket, pillow)
Clothing that fits the stated dress code
King James Bible
All meals are provided, but you may want to bring spending money for snacks or souvenirs.
Registration fee ($40) includes meals, accommodations, transportation, and activities. Registration fee is nonrefundable.
We have a well-planned schedule for the entire time you are with us. Thought has been given to provide plenty of time for sleep, three meals per day, classes, chapel, and activities. Please help us by following the established schedule for meals, curfew, classes, etc.
Wednesday

2:00-4:00 p.m.
Registration
Front Lobby
4:30 p.m.
Welcome & orientation
DeCoster Dining Hall — Room 2
5:00 p.m.
Dinner
DeCoster Dining Hall
5:30-6:00 p.m.
Load buses
Front Entrance
7:00 p.m.
Midweek service
First Baptist Church
After church
Snacks and fellowship
Student Rec Center
10:00 p.m.
Curfew

Thursday

6:45 - 7:30 a.m.
Breakfast
DeCoster Dining Hall
8:00 a.m.
Classes
9:00 a.m.
Classes
10:00 a.m.
Classes
11:00 a.m.
Chapel
Evans Auditorium
12:10 a.m.
Classes
1:00 p.m.
Lunch
DeCoster Dining Hall
2:30 p.m.
Leave for evening activity
10:00 p.m.
Curfew

Friday

7:30 a.m.
Breakfast buffet
Dining Hall
9:00 a.m.
Chapel
10:30 a.m.
Basketball and volleyball championships
DeCoster Gymnasium
1:00 p.m.
Lunch
DeCoster Dining Hall
2:00 p.m.
Dismissal
PLEASE NOTE: Hyles-Anderson College welcomes sophomores, juniors, seniors, and recent high-school graduates to participate in College Days.

***Former students, alumni, or those over 21 years of age will not be permitted to participate in College Days.***