This course of study is designed to provide a well-rounded education while strengthening the Biblical perspective of a student who is undecided about her future.
The faculty of Hyles-Anderson College combine modern teaching methods with old-fashioned, Biblical truths and fundamental Baptist distinctives to produce well-rounded servant leaders. We believe that an educated and trained Christian servant has the tools to make a positive impact on her community and on her world for the cause of Christ.
At Hyles-Anderson College, you will encounter an 8:1 student-teacher ratio, making your professors available to help you reach your personal goals. Your teachers not only are experts in their fields, but they also set a solid Christian example and lead the way both academically and spiritually.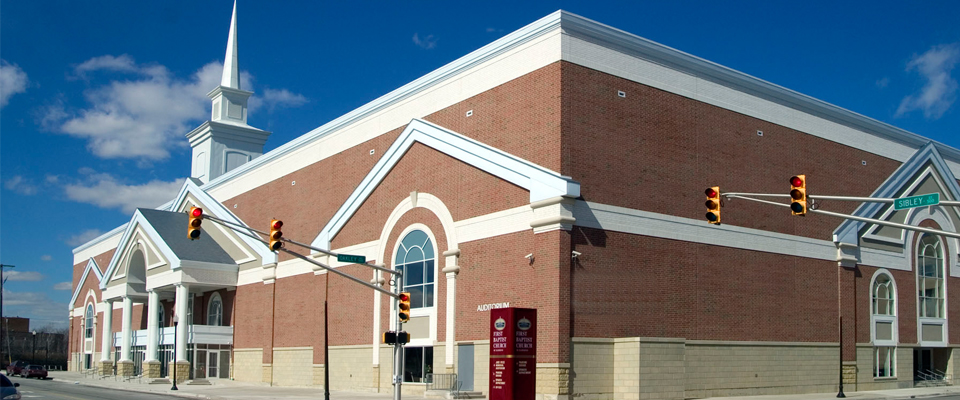 While attending the First Baptist Church of Hammond, Indiana, students learn from pulpit preaching, invitations, baptismal services, funerals, weddings, business meetings, and much more. Each student studies the varied, successful ministries of the First Baptist Church and has the opportunity to be involved in these ministries, which include the following:
Church planting
Truck stop ministry
Sunday schools
Choirs
Discipleship
Orchestra
Reformers Unanimous
Deaf ministry
Bus ministry
Blind ministry
Soul-winning visitation
Jail ministry
Spanish work
Rest home ministry
Youth work
Developmentally challenged ministry
Old Testament Survey
This course is a foundational survey of the Old Testament. The purpose, distinctives, characteristics, and broad outline of each book are presented to give a grasp of the entire Old Testament.
English
A student will be placed in an English class based on his English scores on the American College Test (ACT).
Personal Evangelism
This course provides an emphasis on the man, methods, message, and means of evangelism, and it includes a careful study of the Spirit-filled life of the soul winner as well as the work.
Bible electives (2 credits)
Life Skills
A course covering a variety of topics including finances, study skills, health, critical-thinking skills, time management, life planning, and more.
Christian Womanhood I
A Bible-based course covering basic concepts and philosophies of women in Christian ministry. Biblical expectations and practical applications of key Scriptures pertaining primarily to women and the ministries in which they are involved are explored and discussed.
Electives (3 credits)
Child Psychology
The development of the child to adolescent age, including the physical, emotional, intellectual, cultural, social, moral, and spiritual phases of life, is studied.
Speech
Basic principles of public speaking with a special emphasis on pulpit and platform techniques are taught.
New Testament Survey
This foundational survey of the New Testament covers the author, background, and purpose, as well as a broad outline of each book to give a grasp of the entire New Testament. Special emphasis is placed on the beginning, purpose, place, and instructions concerning the New Testament Church.
English
A student will be placed in an English class based on his English scores on the American College Test (ACT).
Personal Finance
This course, presented with a Biblical view of money and finances, trains students to handle financial matters, including the basics of setting up a family budget, dealing with credit, types of insurance coverage, and bank accounts.
21st-Century Missions
Christian Womanhood II
A Bible-based course covering advanced concepts and philosophies of women in Christian ministry. Behavior, thought processes, and relational dynamics in both personal and professional venues are highlighted in this course.
General Mathematics
A course that includes simple arithmetic, fractions, decimals, percentages, proportions, word problems, properties of real numbers, exponents, and an introduction to algebra.
Introduction to Education
This course includes a brief history of education and its importance to our culture. It also gives an introduction to the art of teaching.
Clothing Design and Construction I
A study of basic principles of purchasing and preparing different types of fabric for sewing. The course includes a study of basic stitches, the use of a pattern, the use of a machine, and the actual making of several elementary items.
English
A student will be placed in an English class based on his English scores on the American College Test (ACT).
Philosophy of Education
This study places Christian education in its proper perspective with an emphasis upon its historical and philosophical developments. The course also emphasizes the philosophy behind the methods and goals of Christian education.
Physical Science Survey I
A chemistry survey course including topics such as the history of natural science, the origins and objectives of modern science, atomic and molecular theory, and chemical terminology.
Baptist Principles and Preachers
A course covering the foundational beliefs of Baptists and the leaders of fundamental, independent Baptists in America.
Bible elective
Systematic Theology I
A study of the Bible doctrines of the Trinity, the Church, Heaven, and Hell.
Women in Christian Ministry
This course focuses on the practical challenges, opportunities, and demands a Christian lady faces in whichever ministry she is serving. Various and strategic areas of self and service are practically addressed in context of her relationship with Jesus Christ.
Women of the Bible
A study of various women in the Bible examining their faith, spirituality, strengths, weaknesses, values, qualities, ethics, and ultimate successes and/or failures in God's prescribed role for their lives.
Beginning Cooking
With emphasis on nutrition, meal-planning, and menu preparation, students cook different items each week including baked goods, desserts, and full meals. Students also begin a recipe file.
Bible electives (2 credits)
United States History I
The history of the United States from the pre-Columbian civilizations to 1877, studying the political, social, and economic developments of America.
Great Teaching Methods
A study of various teaching techniques, making provision for individual differences, discipline methods, and lesson planning. This course is a prerequisite to all other method courses.
Fundamentals of Music
A study of the fundamentals of music, including notation, basic forms of rhythm, keys, major scales, music terminology, and intervals.
Philosophy of Music
A course covering the discernment, influence, and balance of music. Rock music, the philosophy of replacement, and the Biblical purpose of music are discussed.
How to Rear Infants
This course includes how to put a baby on a schedule, basic prenatal care, childhood diseases, and age-group characteristics.
History electives (3 credits)
Bible elective
The Christian Wife
A study of how a wife should treat her husband in order to have a successful and Christ-honoring marriage.
Literature (3 credits)
Bible electives (2 credits)
Teaching Reading and Language Arts in the Elementary School
A heavy emphasis is placed on the phonetic approach, as well as on the teaching of spelling, handwriting, and English in the elementary school.
Credits toward minor (6 credits)
Biological Science Survey I
This course prepares students to understand the fundamental principles and characteristics of living organisms by examining biochemistry, cell biology, basic genetics, the origin of life, and microbiology.
Children's Literature
This course is a survey of literature for children at different grade levels with an emphasis on the telling of children's stories.
Home Decorating
Basic principles of color, line, and form prepare the student to design room arrangements as well as plan decorating ideas for home decor.
Counseling Women
A course covering foundational issues and Biblical principles in counseling women.
Elective
Credits toward minor (5 credits)
Credits toward minor (11 credits)
Teachers' Writing Seminar
A study of the mechanics of writing, giving practice in revision. The curriculum includes development of technique and style, punctuation and capitalization, and practice in writing letters, narrative writings, essays, and descriptive paragraphs.
Nursery and Child Care
The students gain practical, supervised experience in baby care, safety procedures, nursery organization, teaching the youngest of preschoolers, and being the face of Christianity to the general public by taking the online nursery course, by completing and using various projects as they help to lead groups of children, and by practicing their baby-care techniques in the nurseries of the First Baptist Church of Hammond, Indiana.